The Golazo Story
It was a Bank Holiday Monday in May and the whole family were out for a nice meal at a local restaurant. With the waitress rushed off her feet the service was dreadfully slow...
Someone steered the conversation towards board games and we all agreed that it would be great if someone made a strategy dice game based around football. Before long the children's complimentary crayons had been stolen and the basic concept of a game had been sketched on the back of a napkin.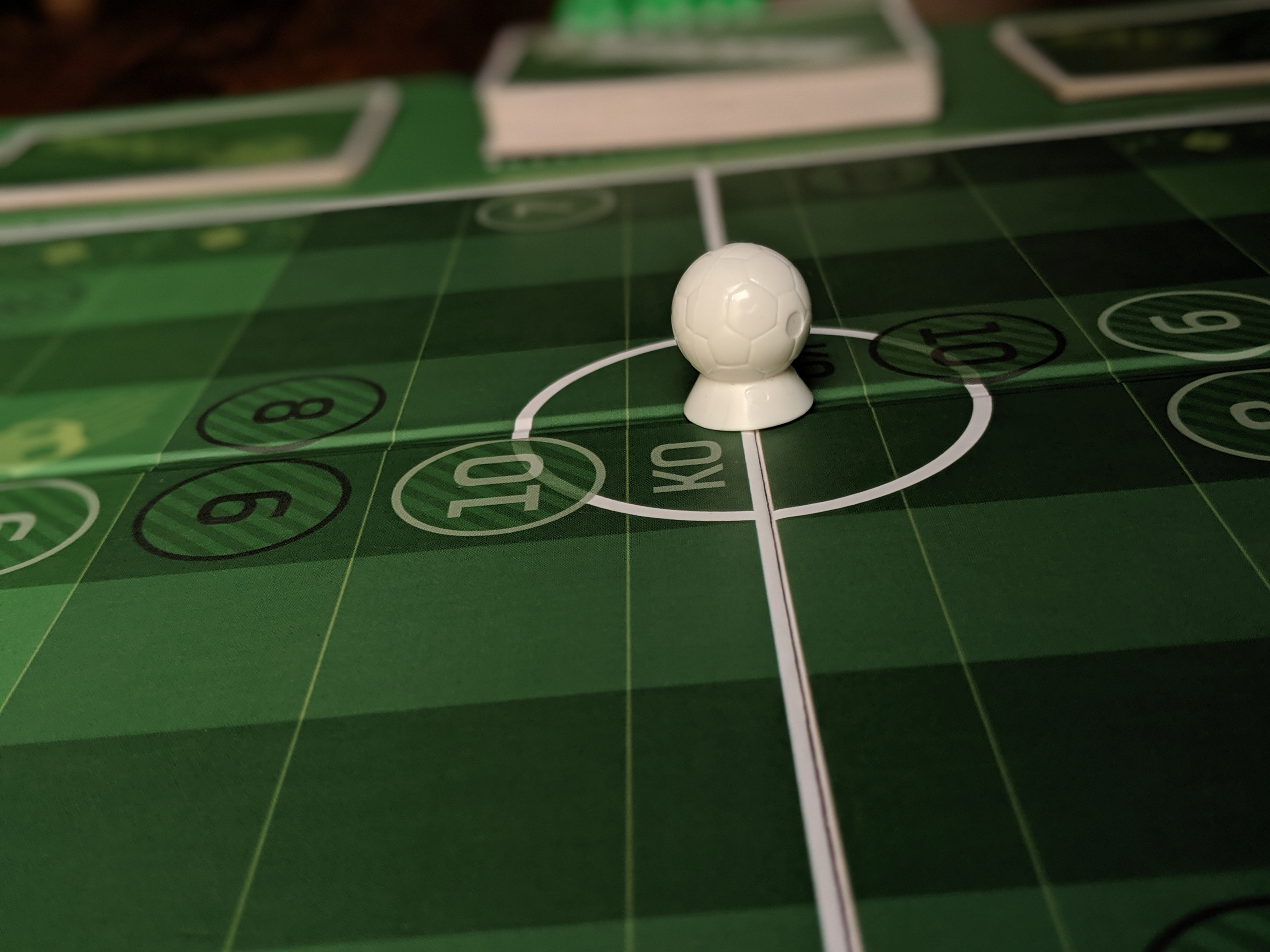 When the food had finally been served and devoured we gathered back at our place for tea and coffee. Golazo Mark disappeared off to the kitchen only appearing to request pens, paper and random board game pieces. Soon everyone was summoned to the kitchen table and we were introduced to what looked like a year 7 school project. A rudimentary grid was drawn in the shape of a football pitch across two sheets of A4 paper, 22 figurines from a popular territorial strategy game were carefully placed in formation and a small Easter egg sat in the centre of the pitch acting as the ball. The rules were explained and Golazo was born.
Over the following months Golazo Mark spent many hours refining the rules, coming up with ever more extravagant board designs, and play testing with his very patient wife. Each time they met Golazo Ian would give his (very) honest appraisal of the new rules and they would discuss how they could make it even better. After a few months Mark had put together a very playable game, with folding stands, pitch designed on a word processor and circular counters made with stickers, card and a clever little cutting tool from the local craft shop.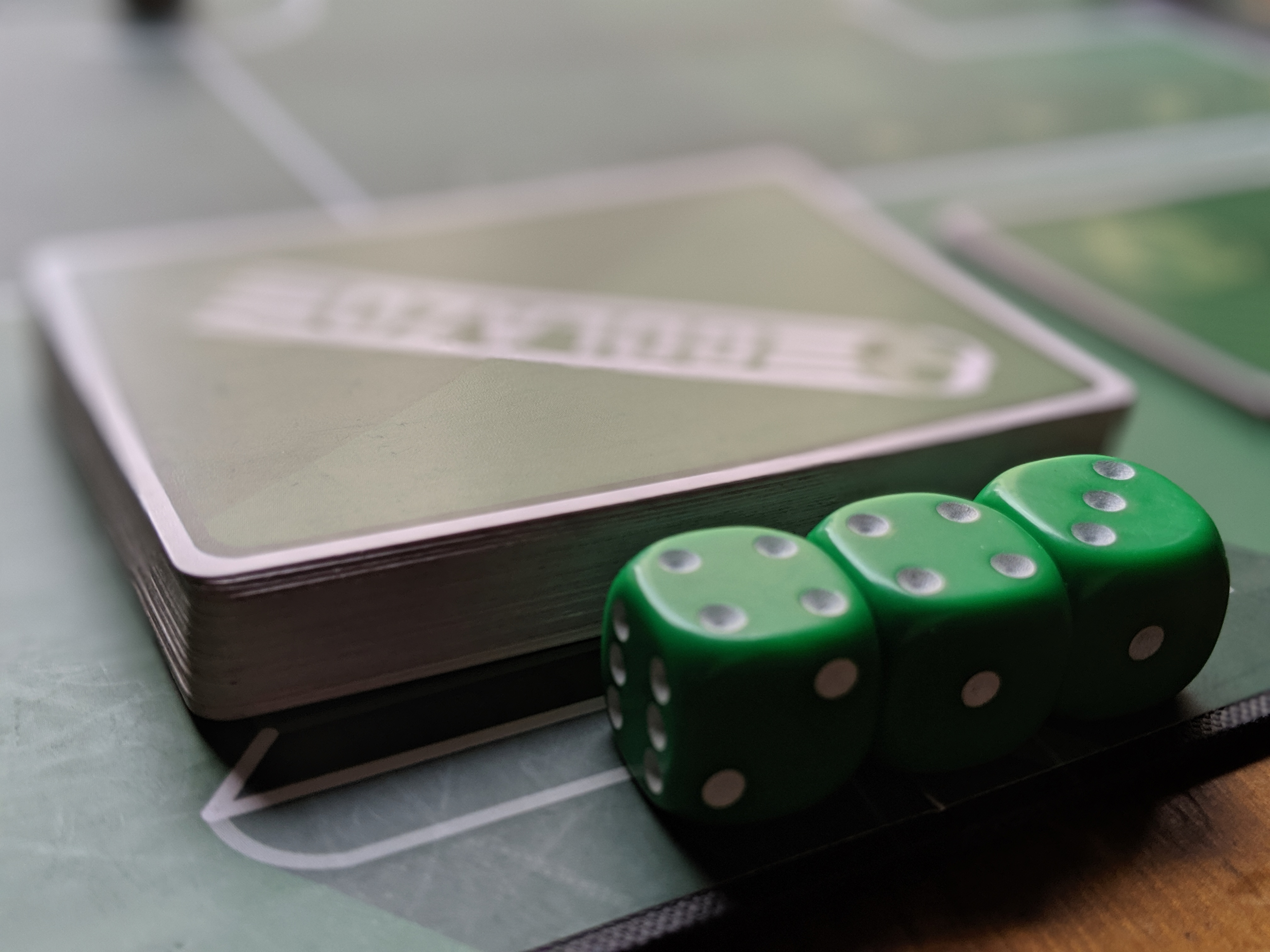 During the Christmas/New Year holiday Golazo Craig was introduced to the game and he was keen to apply his designer's eye to Golazo. With the Golazo team now in place they met up regularly to try and work out what they should do next. By the summer the game was designed and a small batch of prototypes had arrived at Golazo HQ.
We are now play testing, refining the design and hope to run a Kickstarter campaign in 2020. If you would like to follow our progress, or are interested in buying a copy of the game, please subscribe to our mailing list or follow us on Facebook, Twitter, Instagram or YouTube.
To be continued...